WEB SEO AGADIR
Agence Marketing Digital Web Seo Agadir inter-national is a digital communication agency that supports you in the creation of your internet presence. We are committed to providing you with quality, customizable services at a very competitive price. Digital Marketing Agency your services are varied, ranging from a simple business showcase of a few pages to the creation of a tailor-made website. In more than 3 years, we have developed a real know-how in the creation of websites, which allows us to be recognized as one of the main agencies for Giving your potential customers the best first impression possible with a web design created by the top web design company in Morocco! AGADIRDESIGN offers its clients a range of services ranging from the development of a website to graphic design and digital marketing.
Our method of website design
You need a web design AGADIR that will make you stand out from the competition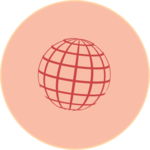 Modern languages and distinctive design for your website
In our digital age, effective marketing for businesses depends on having a strong online presence. One requirement for this is having a distinctive website that has the qualities that attract visitors and browsers who are potential customers. Despite the fact that there are many competing websites, your site must have all the elements of excellence and success that enable it to stand out among other sites, and this requires professional web design services.
With our help, rename or brand your company!
Together, we'll develop a web design that perfectly captures the essence of your company. Whatever your objectives are, we can work with you to develop a unique website that will support them. Our web designers firm can assist you in developing a website that accomplishes your goals, whether they be to boost revenue, draw in new clients, or simply have a stronger online presence.
Boost your company by collaborating with a top SEO firm.
Any company wishing to increase its online consumer base must rank highly on search engines. Businesses of all sizes in a broad range of industries and sectors can take advantage of the sophisticated, result-driven SEO services we provide. Our team of professionals has the skills and expertise to raise your website's search engine positioning and increase traffic.
Brand *logo design
At Brand Digital in AGADIR, Morocco, we do more than just create websites; we also provide other expert services to help you spread the word about your business and increase its visibility; to provide more information about your services or products that set them apart from those provided by other businesses; This is to accomplish the objectives of increasing the number of clients and increasing the sales percentage to achieve success and prosperity for your business of any kind. In this regard, we provide a noteworthy service that assists you in accomplishing these objectives and strengthens the impact of your brand on your target clients, which is designing a company logo so you have your own and distinctive one that makes it possible for people to contact you.
Our group can assist you in modifying your marketing for the Arabic-speaking market.
We can assist you in reaching Arab consumers through efficient digital marketing because we are familiar with their language, culture, and shopping preferences. A poor translation might make the Arabic text difficult to understand, which can harm a campaign. All of our marketing tactics, including Google AdWords, are specially tailored and adapted to various locales and languages.
Cheap Unlimited Web Hosting
Are you looking for a web host? Do you want to discover the different possibilities offered by this growing market? You need a storage solution and therefore want to know which is the best service
Greetings from the realm of social media marketing.
If social networking is actually worth your time and money, you might be questioning. We're here to inform you that, when used properly, social media is one of the most effective marketing platforms available. It enables companies to interact personally with clients, encouraging trust and adherence.
Our created websites works on all screens.
We at Brand Digital, one of the top web design firms in Agadir and all of Morocco, concentrate on your website's design from its inception to completion, starting with planning to build the site, then selecting the shape, harmonious colors, and compelling content, putting the plan into practice, and then to a page, in addition to making sure that it has the qualities of smooth download, easy browsing, and access to different screens beginning from a mobile device.
Assist you in maximizing the effectiveness of your sponsored marketing efforts.
With the help of our extensive PPC management services, businesses in Morocco can maximize the effectiveness of their paid advertising campaigns. Our team of seasoned PPC specialists will collaborate with you to design a successful campaign that is customized to meet your unique objectives. To guarantee that your campaign is running at its peak, we will also offer ongoing assistance and direction.
People have joined the Seo
SEO and content marketing web copywriting
On the Internet, the quality of content is crucial. It piques people's curiosity and examines how Google and other search engines rank your website. Agadirdesign can manage the creation of this content on your behalf. Contact our marketing, sales and communication specialists now!